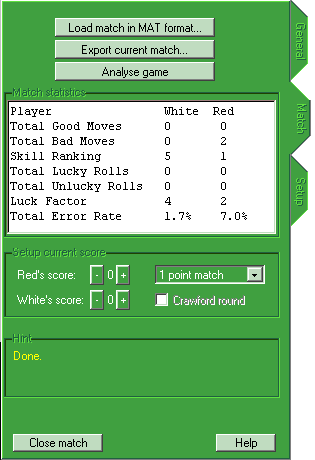 Match Tab contains the following elements:
Load match in MAT format allows to import and analyze standard backgammon matches


Analyze button allows to to analyze games/matches generated in GAMMONLAB


Export current match button allows to export standard matches created in GAMMONLAB


Match Statistics area will contain match/game-related statistics after match has been analyzed. Skill ranking varies from 0 to 8 where zero is the lowest skill and eight is the highest.


Multi-point Match Controls allow creation of multi-point matches. Select a drop-down box for any match greater than 1-point.


Close Match button clears the current match.
---